We only use high quality materials and we focus on comfort.
Feel amazing! It's par for the course with ATHLEEYA. We regularly visit Italian and German markets to select the fabrics we use in our products. We searched for a long time for the right materials and colours to highlight our brand philosophy. We finally discovered them and we are sure you will love their unique aesthetic. All the shades we selected have a special shine. Our clothes are always chic and will highlight your personal style whatever it may be. The combination of materials and colours that we have created gives our products a refined, beautiful sense of style combined with an outstanding level of comfort.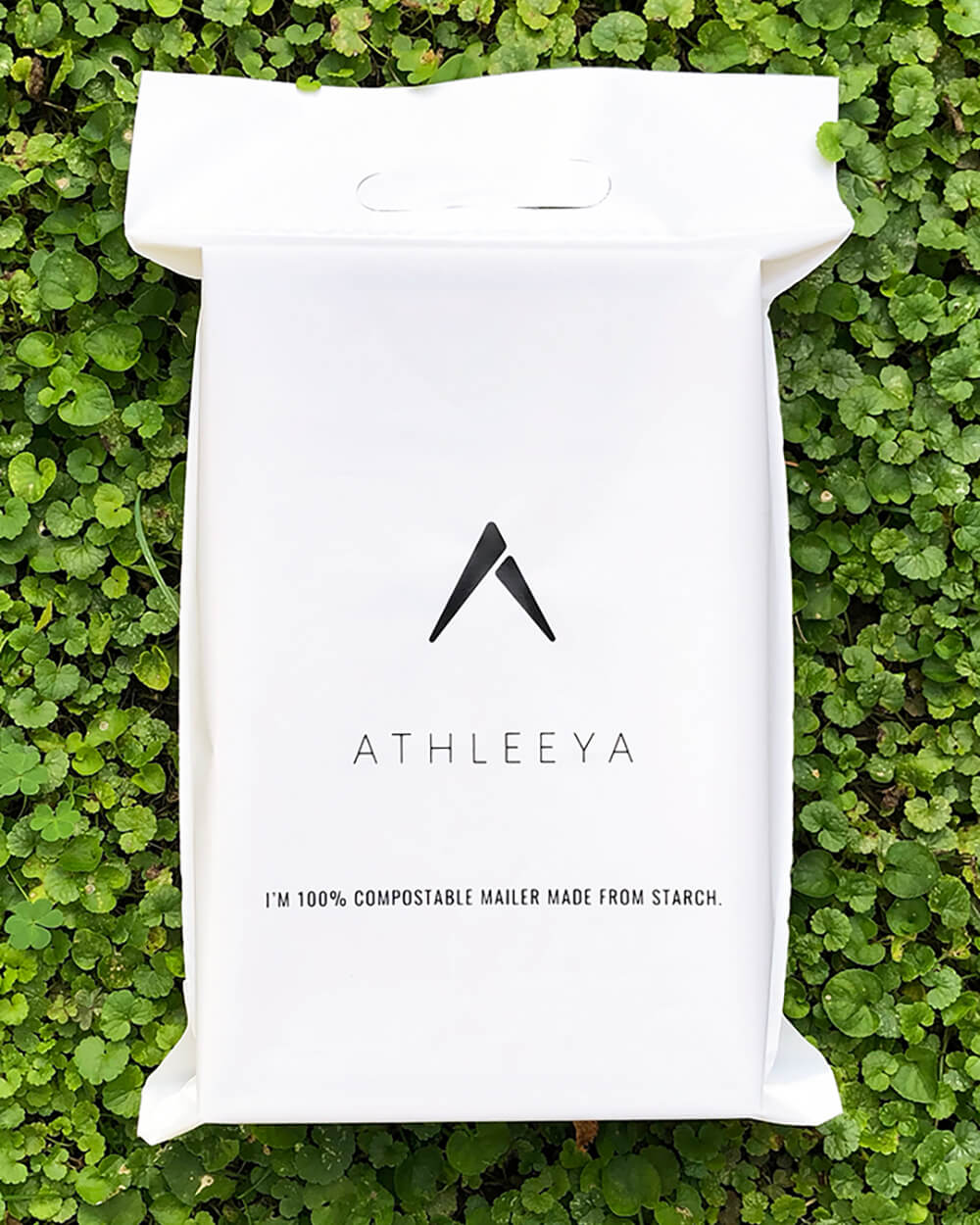 Fairness
found in every detail.
We are eco-friendly in ways beyond those that meet the eye. Even the packaging we use to send you your clothes is recycled. We believe that a perfect product requires perfect packaging; that's why we carefully and lovingly pack everything you order in our recycled cardboard boxes without any unnecessary printing. The bags we use are made of vegetable starch, they are 100% compostable and will decompose naturally in 3-6 months. They more than meet the demanding requirements of the European OK Compost certificate.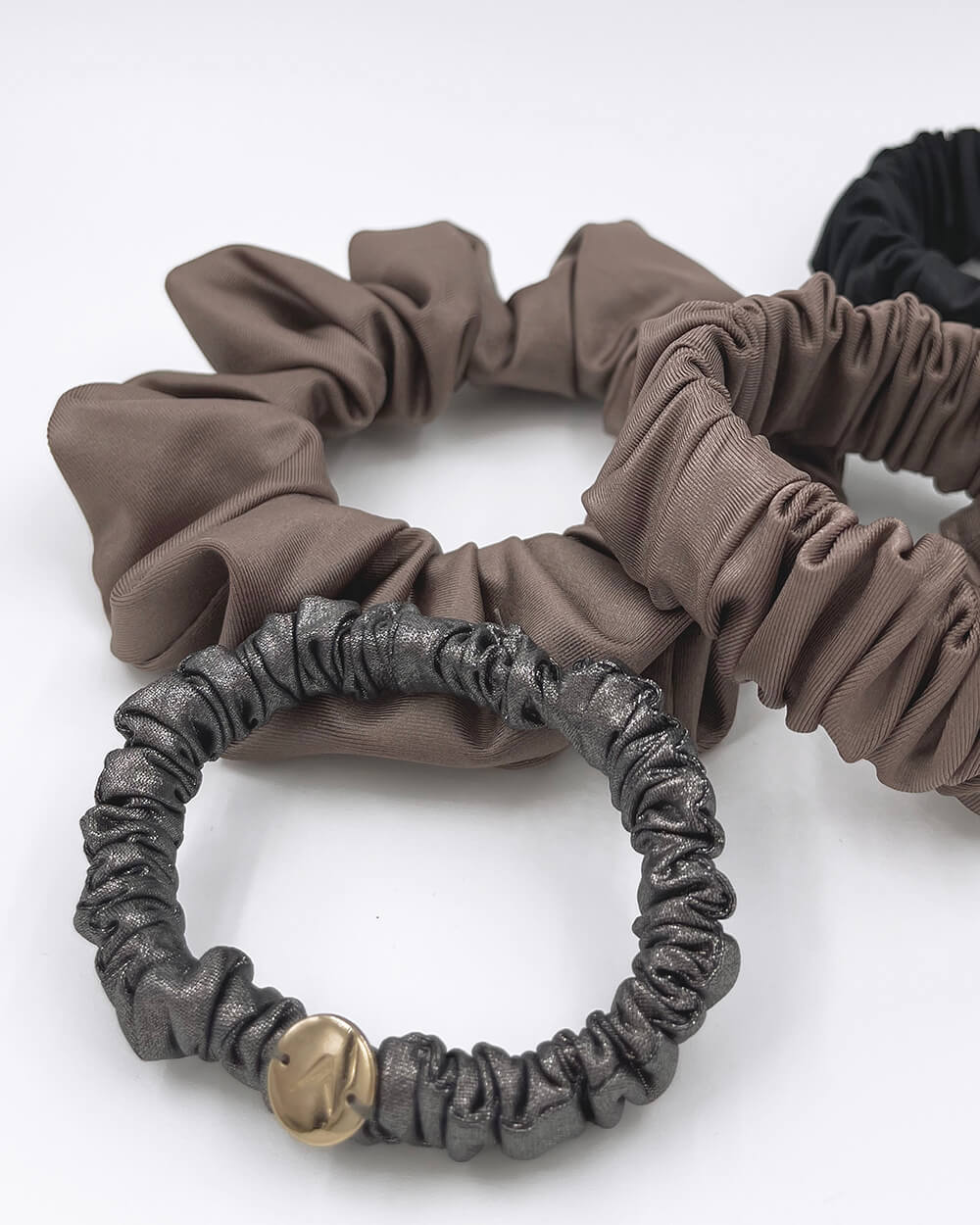 We are proud to be a brand with a strong environmental conscience that is reflected in both our production methods and our sales. These are essential steps towards a greener and healthier world, it's time to stop talking about a better world and start creating it. We produce collections that we know will become regular favourites with all our customers. 
We pride ourselves on our attention to detail at every level, We don't throw away left-over pieces of fabric, we use them to create hair scrunchies and other accessories, thus minimising waste.

We have a dream… to see you exercise in the fresh air, to lay out a mat on the beach and fully immerse yourself in yoga or dance, train for that one special moment of a lifetime, or just have fun! Safe in the knowledge that you are protecting and honouring mother nature. Our commitment to ecological production and the desire to put as little strain on nature as possible is our major driving force. 

We are slowfashion. Every piece we sell has its own happy story. We practice fair trade by adhering to and honouring 'gentleman's agreements'. We care about quality, not quantity. An approach based on understanding and support is important for us. Fairness to our employees is reflected in the quality of the product. That is how we can give you the most exceptional experience. Dress in style and comfort and without regrets.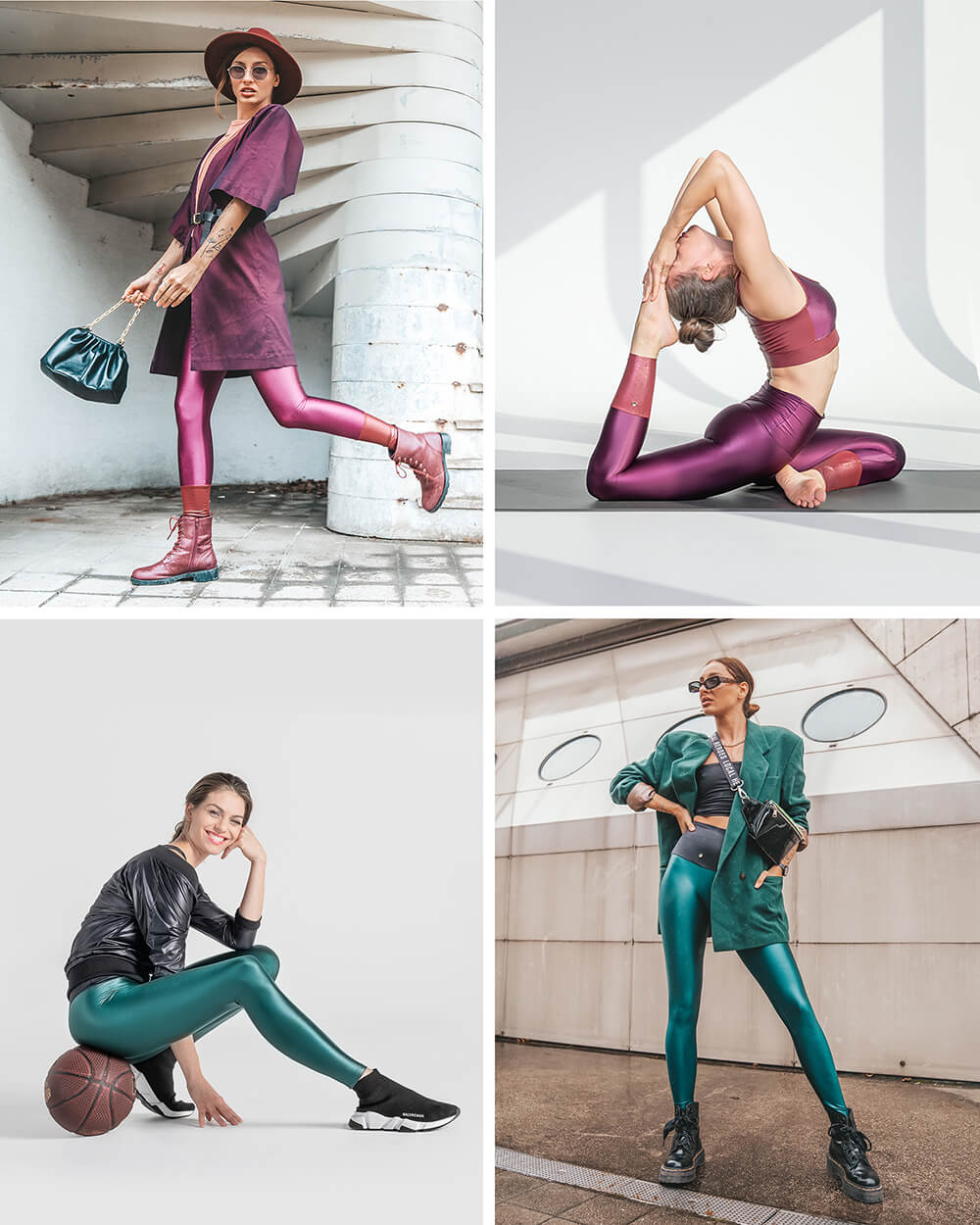 Every day is a challenge.
Surround yourself with just what you need.
The materials we use are not only 'fashion positive' but comfortable and attractive. You'll appreciate the elegance and subtlety of our pieces, the breathable nature of the fabrics and the feeling of how beautifully they adapt to the body. You'll love it.
The fabric is functional, durable, comfortable and compact, and the styles are endlessly versatile. You can wear them to work, go out on the town, play sports, work out or go on a romantic date. You decide which combination works best for you and have the confidence to know you CAN'T go wrong. You can wear our styles everyday, as well as for those special occasions. That is the charm of the athleisure style.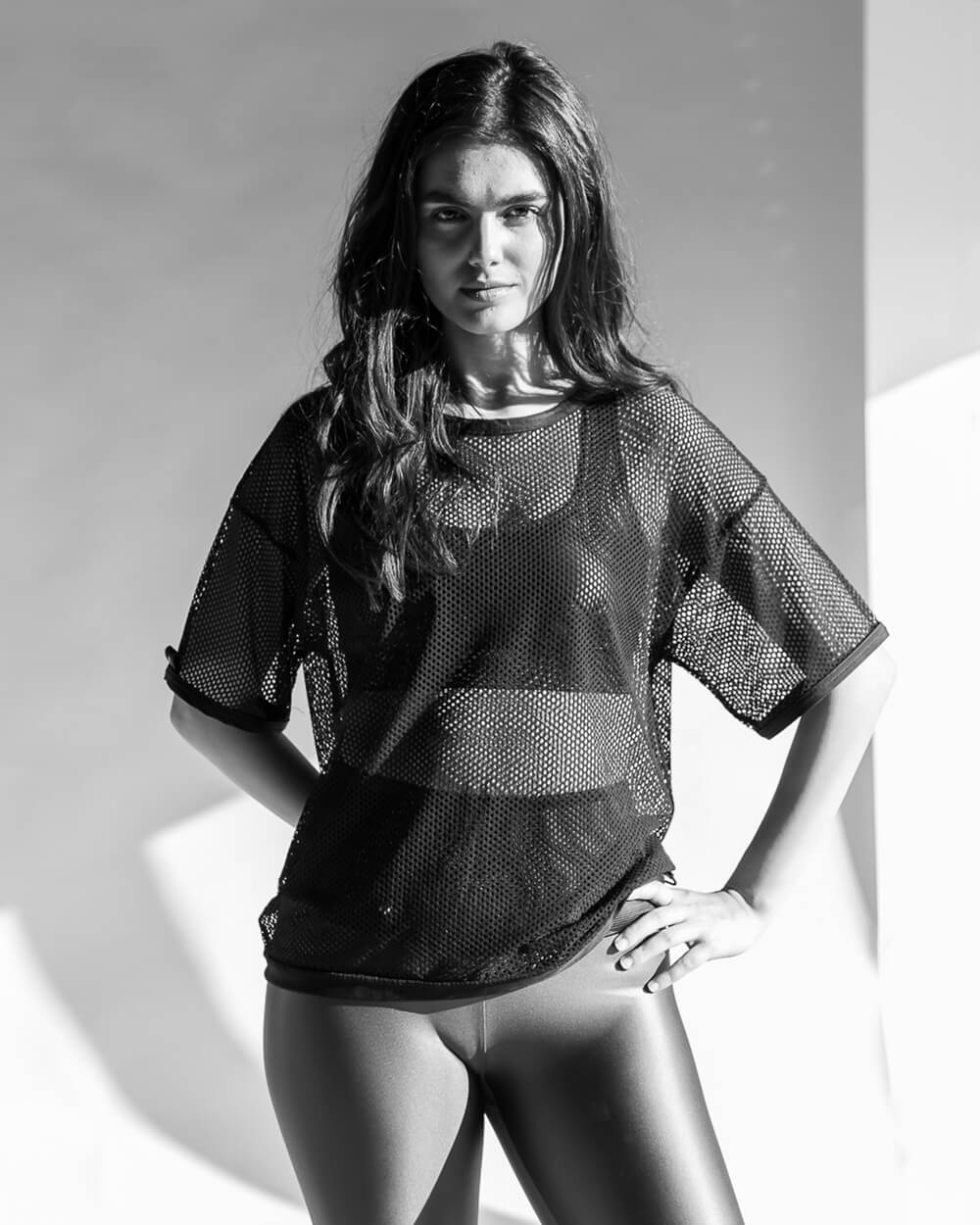 Try the capsule wardrobe,
it's fun!
Do you like to shop? Do you try to take advantage of all sales? Do you have a wardrobe full of cheap items you rarely wear? It's time to make a change!
For most women, choosing the right clothes is a very important decision, They shop wisely and like to invest in local brands. ATHLEEYA women are confident with a clear goal and the determination to reach it. They know that they are buying quality items and not supporting the market that profits off the back of people making cheap clothes sewn in undignified conditions in third world countries.
Slowfashion is a great chance to show that you care, not only about fashion, but also about our planet. Anything made to last that you can wear for a very long time and is easily combined to create numerous different outfits is definitely worth having in your wardrobe. ATHLEEYA is the solution!

Timelessness.
We weave the fabric of our existence. Our simple, stylish outfits will become the 'queens' of your capsule wardrobe. Our functional yet fashionable pieces will become the keystones on which all your outfits will be built. Take a look in your closet and count how many items you have that you never wear! ATHLEEYA's timeless designs mean you won't be in that situation ever again. All our pieces will be just as beautiful long into the future as they are now so you will always know what to wear, without hesitation. 

Thank you for reading this far. We'll reward you with a discount on your first purchase with us. Sign up to our newsletter and we'll send you a coupon for 10% off. Start writing your own athleisure story.
Meet us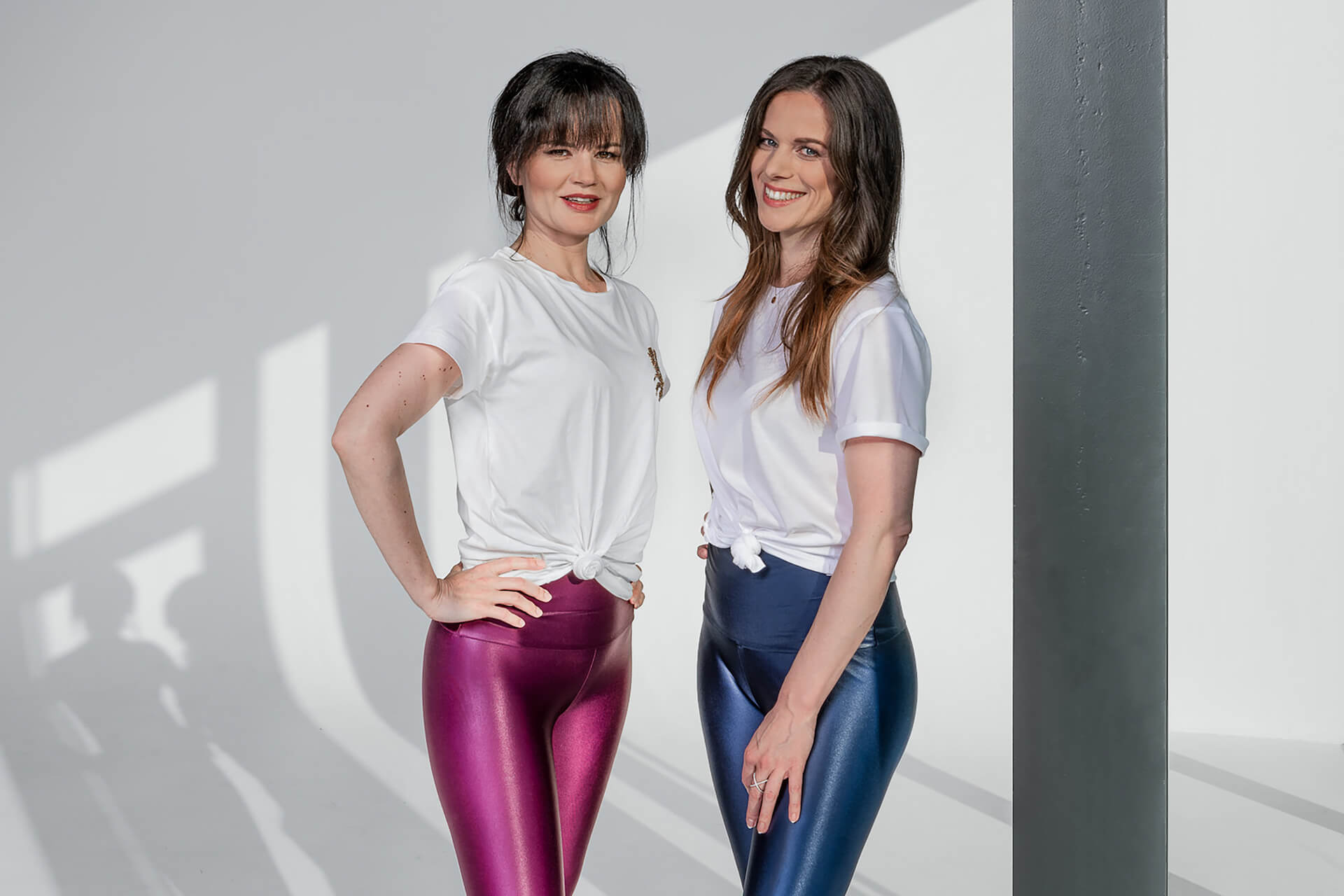 SLAVKA MACKANICOVA
Slavka has always dreamed of a career in the fashion industry and she holds a degree in fashion design, despite originally working as an architect. She loves the whole world of design and has an incredible feeling for combining materials and colours. She adds a touch of class and individuality to each item in our collection.
PETRA HARACHOVA
Petra worked for many years in the corporate world where she oversaw numerous product marketing campaigns and today, she brings that knowledge and expertise to Athleeya. In addition, as someone with a long-term passion for yoga, her keen eye pays special attention to the functional design and comfort of the entire collection.